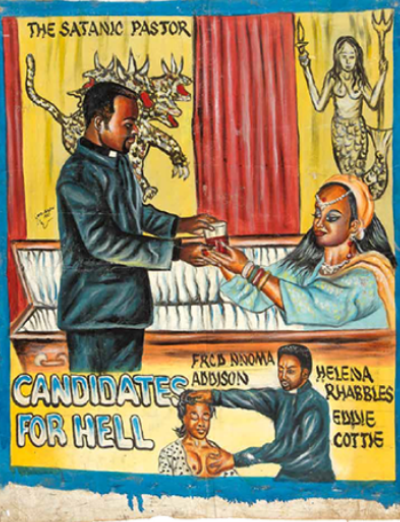 From May 28 to September 11, 2016, De Kunsthal at Rotterdam exhibits over 90 works from the unique collection of hand painted film posters owned by Mr. Mandy Elsas. He collected the paintings during his many visits to Ghana. These brightly colored canvases were made as assignments during the 80's by street painters in order to advertise the showing of usually violent video films in the many improvised little movie theaters operating in Ghana at the time.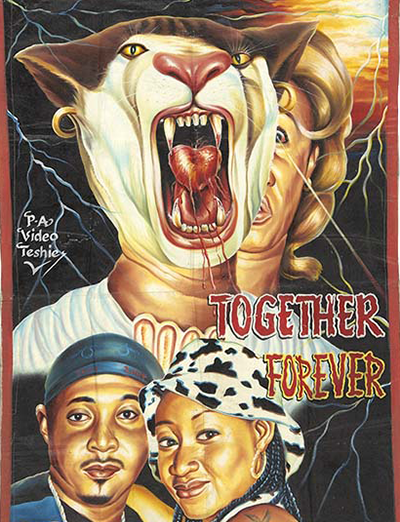 'Bloodywood, Ghanaian film posters from the collection of Mandy Elsas'
During the exhibition the book 'Bloodywood' was launched. This magnificent book includes over 200 movie posters. It containes also contributions from Ablade Glover, Birgit Meyer and Ghariokwu Lemi, better known for his album covers for Fela Kuti.